The annual Adelaide Invitational Challenge basketball tournament runs from January 8-11. Find out how you can watch the action with our exclusive live stream.
Daniel Renfrey and Patrick Keam
2 min read January 6, 2022 – 2:18PM
---
Olivia Bradley thinks 2022 could be her biggest year yet and has the perfect springboard to kick things off.
The Eastern Mavericks basketballer will represent SA Country at the 2022 Adelaide Invitational Challenge tournament, which is set to tip-off on Saturday, January 8 and will be broadcast live by The Advertiser.
Bradley, who was selected in the Adelaide Lightning Academy last month, said a strong performance at the event could help her on the path to a dream of playing US college basketball.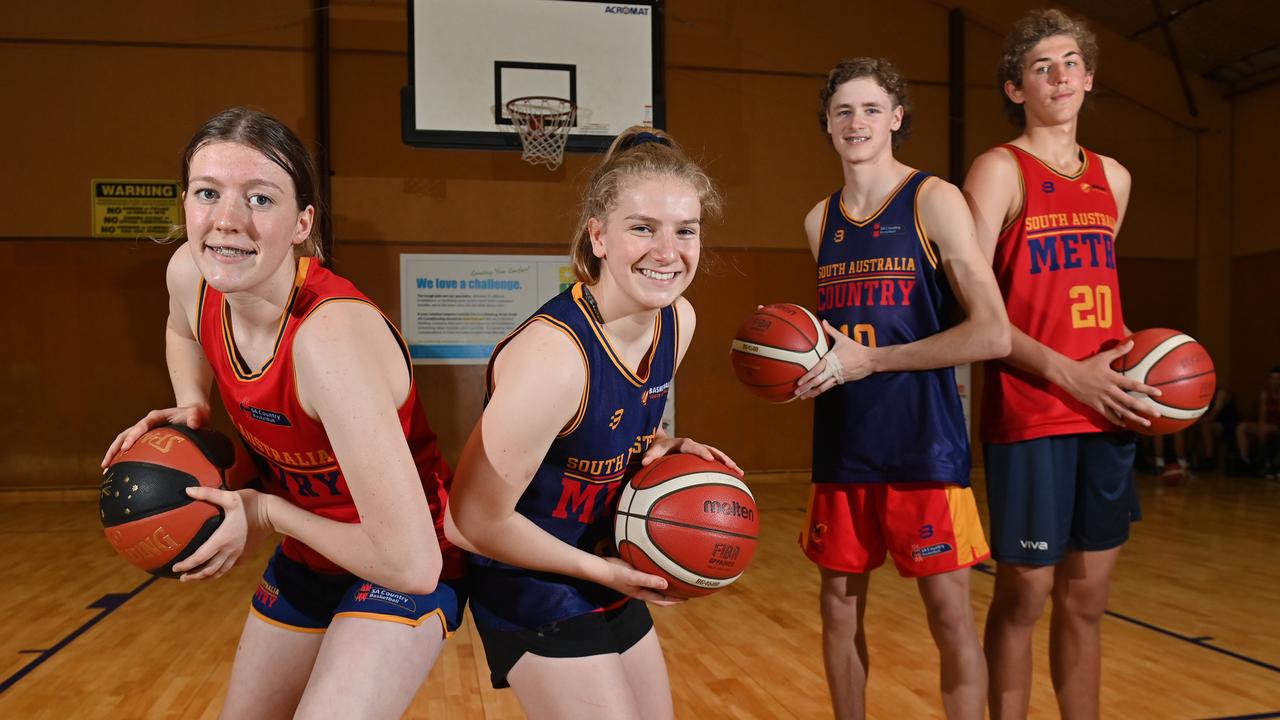 Olivia Bradley (Country), Maddy Hinton (Metro), Jackson Bowden (Country) and Alex Dodson (Metro) ahead of the Adelaide Invitational Challenge basketball event to be live streamed by the Advertiser, starting January 8. Picture: Keryn Stevens
"This tournament is really important for development and also for selection for nationals in April," Bradley, 16, said.
"I want to go to college and hopefully I can make nationals and be looked at by recruiters.
"The Adelaide Invitational Challenge is definitely the first stepping stone."
The tournament will be split between two age groups – under-16 to 18 and under-14 to 15.
January 8-11 will see the under-16 to 18 section take to the court at the Lights Community and Sports Centre and St Clair Recreation Centre.
The Advertiser will be live streaming games from multiple courts throughout the four days, with multiple SA Metro, Country, and Tasmanian teams featuring.
Queensland was also set to send sides to the event but have been forced to withdraw due to Covid concerns.
Bradley said it was great to be able to start the year by facing off against the Metro and interstate teams.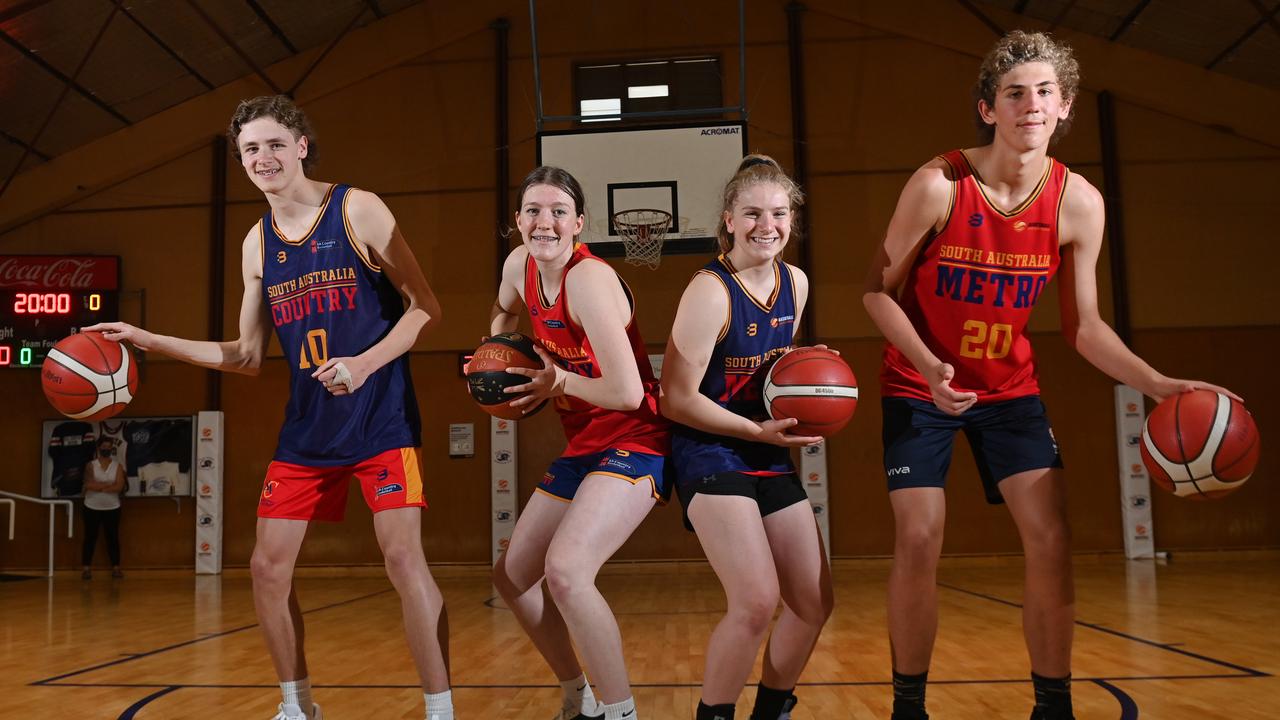 Teams from SA Country and Metro as well as Tasmania will compete at the live streamed Adelaide Invitational Challenge. Picture: Keryn Stevens
"It's my second time at the AIC and I'm excited to play against Tasmania because they weren't at the tournament last year," she said.
"It's good they've been able to create an event like this for us to play at."
Games will begin at 2.30pm on January 8 and will then begin from 9.30am on the three following days.
The fixture for the Advertiser's live stream of the under-16 to 18 section is as follows.
Saturday, January 8
Under-16 girls
2.30pm – SA Metro Red vs SA Country Magpies
4.00pm – Tasmania Tigers vs SA Metro Blue
5.30pm – SA Country Sharks vs Tasmania Devils
Sunday, January 9
Under-16 boys
9.30am – SA Metro Red vs Tasmania Tigers
11.00am – SA Country Magpies vs Tasmania Devils
12.30pm – SA Metro Blue vs SA Country Sharks
5.00pm – Tasmania Tigers vs SA Country Sharks
Under-18 boys
2.00pm – SA Country Sharks v SA Metro Blue
3.30pm – Tasmania Tigers vs SA Metro Red
6.30pm – SA Country Magpies vs SA Country Sharks
Monday, January 10
Under-16 girls
9.00am – SA Metro Red vs SA Metro Blue
10.30am – SA Country Magpies vs SA Country Sharks
12.00pm – Tasmania Tigers vs Tasmania Devils
Under-16 boys
3.00pm – SA Metro Red vs SA Country Sharks
4.30pm – SA Country Magpies vs Tasmania Tigers
6.00pm – SA Metro Blue vs Tasmania Devils
Under-18 girls
1.30pm – SA Country Magpies vs SA Metro Blue
7.30pm – SA Country Sharks vs SA Metro Red
Tuesday, January 11
Under-18 girls
9.00am – SA Metro Blue vs Tasmania Tigers
Under-16 girls final
10.30am – 1st vs 2nd
Under-16 boys final
12.00pm – 1st vs 2nd